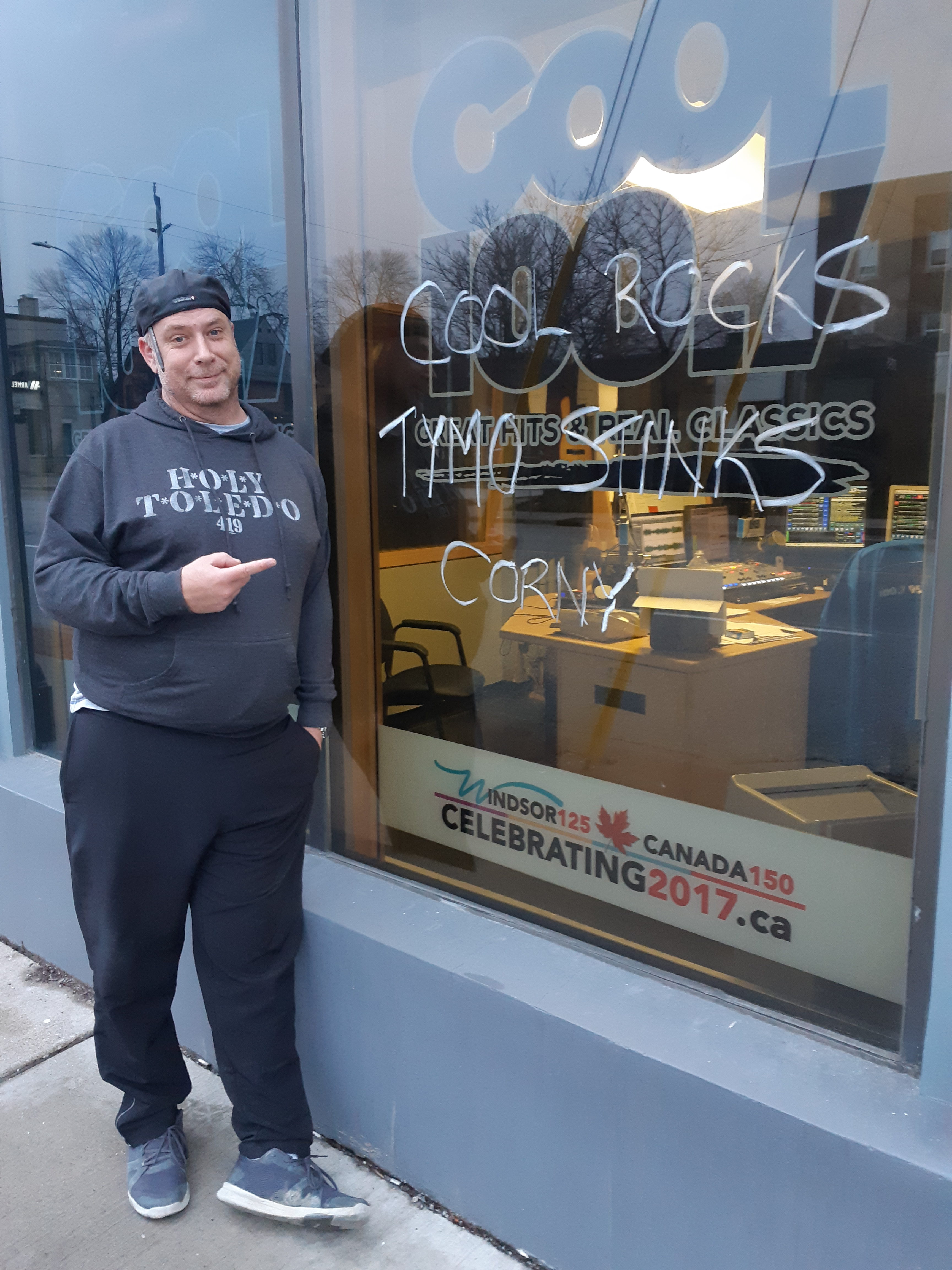 Not Sure What This Says…
This was written on the window outside my studio this morning. I interpret this a couple of ways…
Cool Tymo…Rocks Stink…Corny.
or…
Cool Rocks…Tymo Stinks, Corny…like the person who wrote it is named Corny?
If you know Corny…please have them call me…1-844-944-COOL (2665) as I would like to talk to them. Seriously…I would. Not to fight but talk. Then…maybe I can go to where they work and critique them at their job?
~Tymo